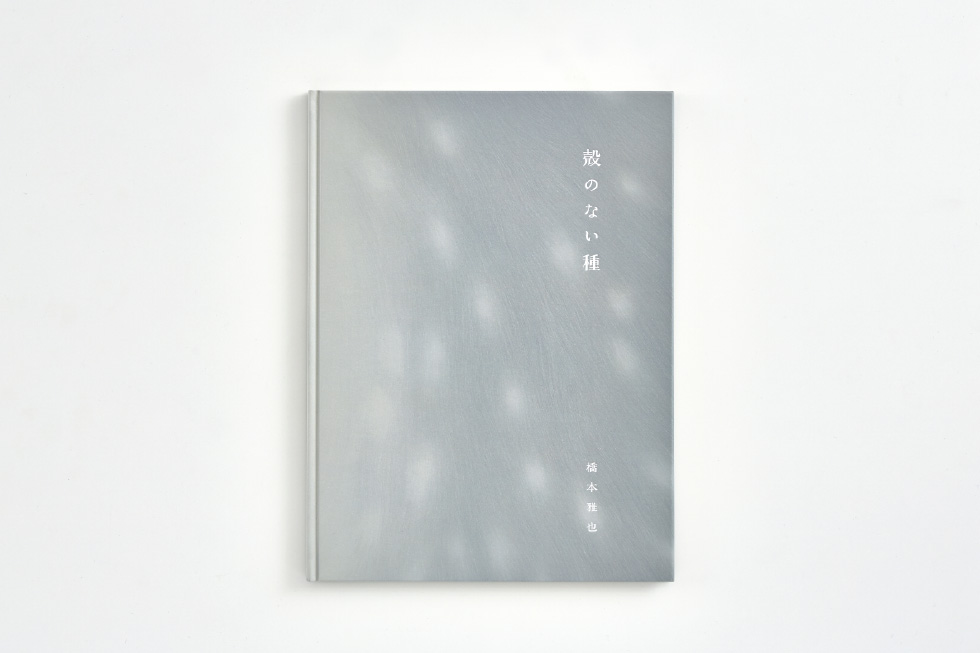 ※graf在籍時のお仕事です。
殻のない種
2012
2012年4月に大阪の主水書房より出版された、彫刻家・橋本雅也の作品集「殻のない種」の装丁、本文デザインを担当しました。
また本の出版に先立って、2011年に主水書房で行われた展覧会「殻のない種から」の告知ツールデザインも担当しました。
一頭の鹿との出会いから作品制作に至るストーリー、作家が作品に乗せた想い、作品が放つ緊張感と圧倒的な美しさ、、、そのすべてが完璧であったため、それらが一番しっくりとおさまるかたちを探す事だけを考えました。
グラフィックデザイナーとして特別な事は何一つしていませんが、作家本人や主水書房代表の片桐氏と何度も話し込み、想いを共有しました。
紙選びや印刷においては、アサヒ精版の築山氏にずいぶん助けられました。
また、写真家のみなもと忠之氏が撮影した作品写真は、作品の本質を芯から捉えた、特筆すべき美しさでした。
それらすべてが交わることで、美しい紙媒体が完成したと思っています。
design: yosuke okita
print: アサヒ精版印刷株式会社
client: 主水書房
※Works in my former workplace graf (a design studio)
Seed with no Shell
2012
I was in charge of the editorial design of "Seed with no Shell", the portfolio of sculptor Masaya Hashimoto published by Osaka-based Monde Books in April, 2012.
I designed the advertising materials of the exhibition "From the Seed with no Shell" held in Monde Books in 2011. (Held ahead of the publication of the book.)
I was deeply impressed when I first read his original draft of this book. Masaya Hashimoto's emotions poured into his work, his own story of encounter with a deer which lead him to the inspiration for his creations, the strained feeing and the beauty emitted from the works, were all so overwhelming.
As I felt these were all perfect themselves, I mainly focused on searching for a simple format to suit these contents, not doing any special work as a graphic designer. I met with Masaya Hashimoto and Mr.Katagiri, the representative of Monde Booka, many times and talked repeatedly and shared thoughts together.
In my selection of paper and a method of printing, I received huge support from Ms.Tsukiyama from Asahi Seihan Printing.
The photographs, taken by Tadayuki Minamoto, are also beautiful, capturing the essence of the pieces from the core.
I believe the beauty of the finished article is due to a combination of all these elements.
design: yosuke okita
print: asahi seihan printing co., ltd.
client: monde books