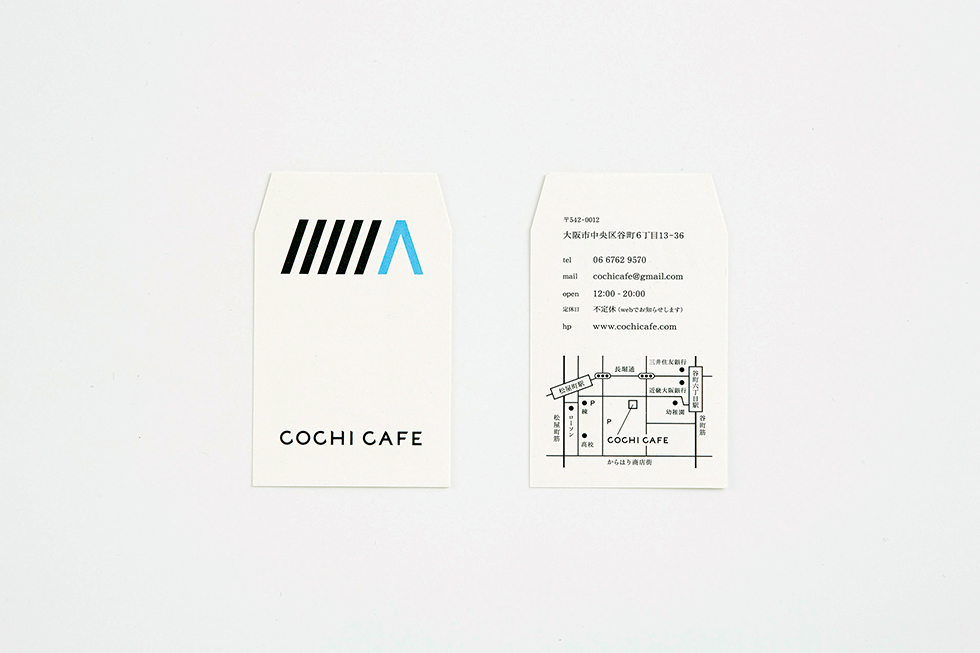 COCHI CAFE
2012
大阪・谷町9丁目のカフェ「COCHI CAFE」のロゴとショップカードを作りました。
フィンランド語で「家」を意味する「KOTI」からついた、このお店の名前。
「面白い出会いや出来事が起こる、もうひとつのお家」というイメージを思い描き、屋根をモチーフにしたロゴマークを作りました。
沢山の出会いや出来事が起こることを願って、屋根の下のスペースは大きく空けています。
COCHI CAFE
2012
I designed a logo and a shop card for "COCHI CAFE" located in Tanimachi 9 chome, Osaka.
The name "COCHI" comes from "KOTI" which means "house" in Finnish.
I envisioned the conceptual image "another house where an interesting encounter and event happen" and made the logo using a roof motif.
I left a large space under the roof intentionally, in the hope that many encounters and events will happen inside the house.