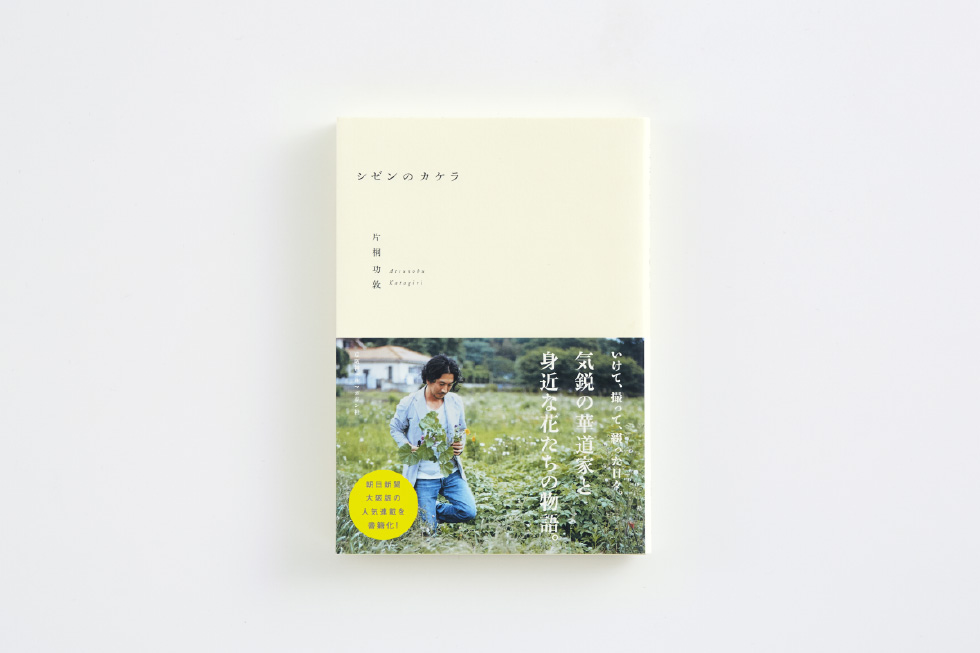 ※graf在籍時のお仕事です。
シゼンのカケラ
2011
2011年の11月に京阪神エルマガジン社から発売された「シゼンのカケラ」の装丁および本文デザインのアートディレクションを担当しました。
本の内容は、華道家・片桐功敦さんが日々の暮らしの中で見つけたシゼンのカケラ(=小さな花たち)と交わした会話を綴ったものです。
さながら「植物一問一答」「植物万葉集」といった趣の全63話の珠玉のショートエッセイ集。
10年経っても20年経っても飽きないような、時代感のない普遍的なデザインを心がけました。
art direction: yosuke okita
design: satoshi kondo (asatte design office)
client: 京阪神エルマガジン社
※Works in my former workplace graf (a design studio)
Pieces of Nature
2011
I art directed the binding/text design of a book called "Pieces of Nature", published in November, 2011 by Keihanshin Lmagazine Co., Ltd.
"Pieces of nature" is a collection of short essays, in 63 chapters.
The book proceeds with a conversation between the flower arrangement artist Atsunobu Katagiri and pieces of nature (such as small flowers) which he found in his daily life. This book has an elegant feel which could be referred to as a "Plants' questions and answers" and "Plants' Manyoshu tanka(a famous 8th century Japanese poetry) collection".
I tried to create a universal timeless design which would last for the next 10 to 20 years.
art direction: yosuke okita
design: satoshi kondo (asatte design office)
client: Keihanshin Lmagazine Co., Ltd.