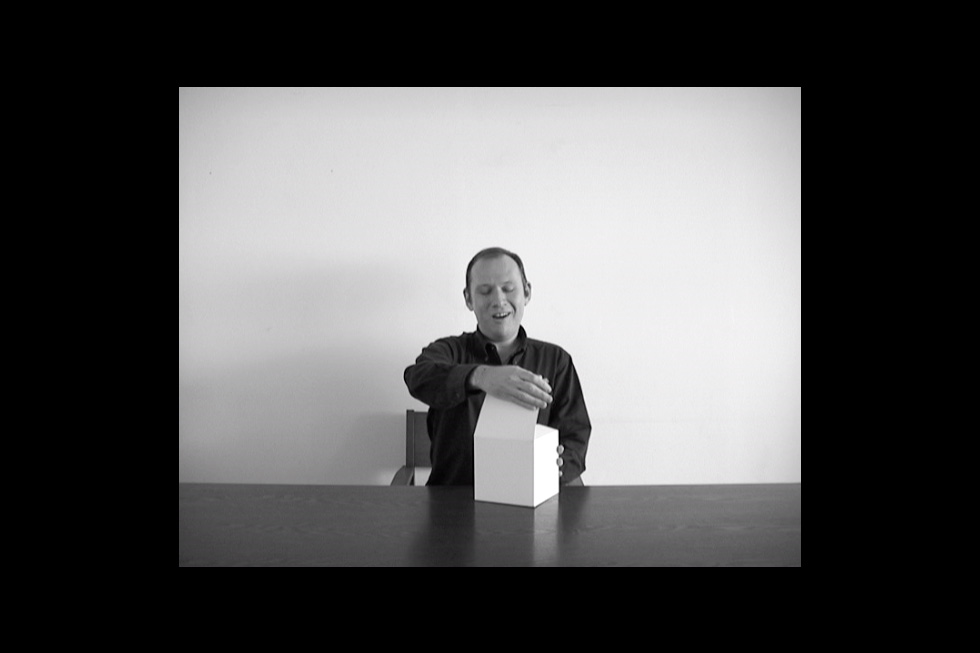 graf在籍時のお仕事です。
What's in the box ?
2010
2010年に大阪・dddギャラリーにて開催された「GRAPHIC WEST 2 感じる箱展 -grafの考えるグラフィックデザインの実験と検証-」のために制作したムービー作品です。
テーブルの上に次々に送られてくる箱を開けては様々なリアクションをする男性と女性を撮った映像は、タイトルの通り、箱の中に入っているであろうものを想像するための装置となっています。
direction: yosuke okita
camera: kyoko kotozuka
cast: Simon Evans, Keiko Sugimura, and 20 empty boxes
※Works in my former workplace graf (a design studio)
What's in the box ?
2010
This is the movie work which I produced for the exhibition "Sensory Boxes - experiment and inspection of graf's graphic design" held in ddd gallery(located in Osaka) in 2010.
The film is of a man and a woman and their reactions to the contents of a series of boxes with which they are presented throughout the film.
The viewer doesn't get to see the contents and, as the title says, this is a device to make them imagine what is in each of boxes.
direction: yosuke okita
camera: kyoko kotozuka
cast: Simon Evans, Keiko Sugimura, and 20 empty boxes