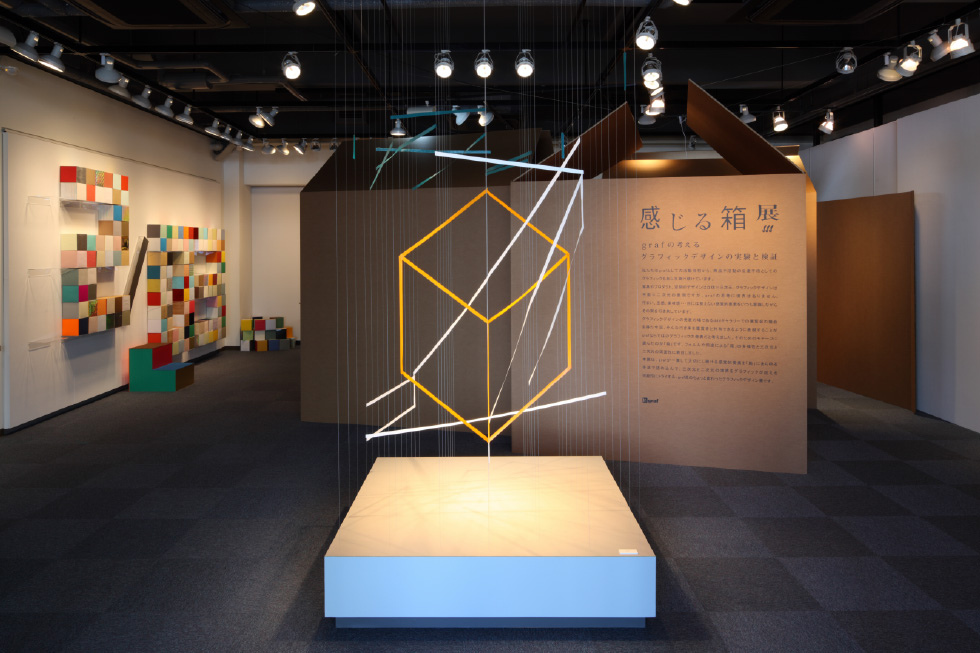 graf在籍時のお仕事です。
感じる箱展
2010
2010年1月19日より3月13日まで、大阪・dddギャラリーにて行われた、grafの「グラフィックデザイン」に焦点をあてた展覧会「GRAPHIC WEST 2 感じる箱展 -grafの考えるグラフィックデザインの実験と検証-」の企画・ディレクションを担当しました。
grafが一貫して大切にし続ける「感じる」という感覚的な要素を、「箱」というモチーフにあらゆる手法で詰め込んで、二次元と三次元の境界をグラフィックが超える可能性にトライする、実験的な展覧会となりました。
期間中、4,000人以上のお客様にご来場いただき、180回を超えるdddギャラリーの企画展の中でもトップレベルの記録となりました。
planning: yosuke okita, takashi matsui(graf), michio yokoyama(graf), saburo sakata
client: dddギャラリー
※Works in my former workplace graf (a design studio)
Sensory Boxes
2010
The exhibition "Sensory Boxes - experiment and inspection of graf's graphic design" also known as "GRAPHIC WEST2", focusing on graf's "graphic design", was shown in ddd gallery in Osaka from January 19th to March 13th, 2010.
I was in charge of the planning and the direction of this exhibition. Using various methods, this exhibition packed the intuitive element "feeling", which graf consistently sets a high value, inside a "box" motif . Thus the exhibition was experimental as its attempt in graphic form to overcome the border line between the 2D and 3D worlds.
The exhibition had more than 4,000 visitors, making it one of the most popular exhibitions held at ddd gallery.
planning: yosuke okita, takashi matsui(graf), michio yokoyama(graf), saburo sakata
client: dddギャラリー