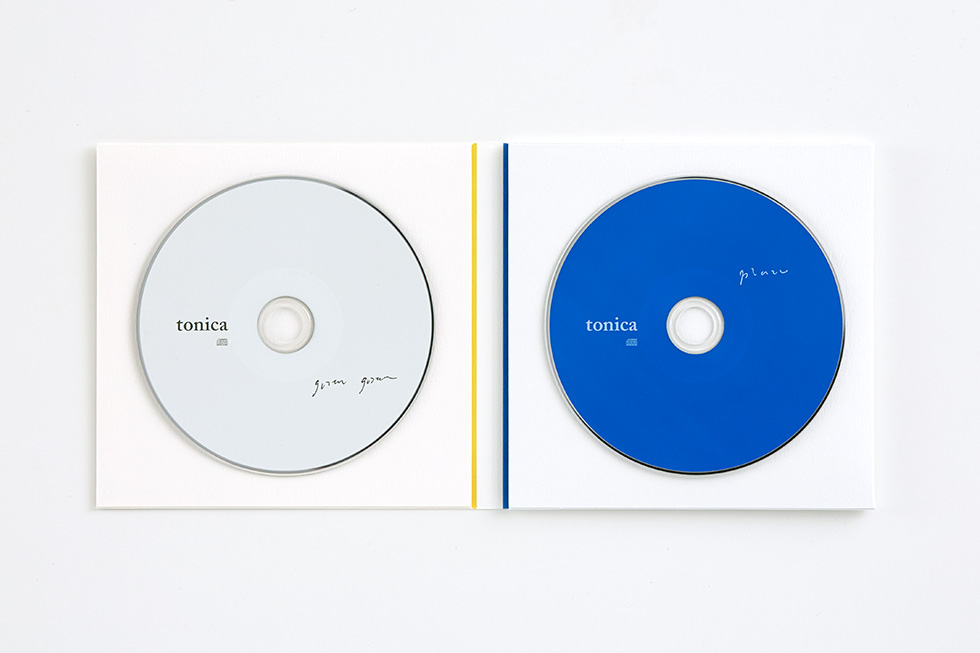 tonica
2013
京都在住の音楽家、ogurusu norihideの6年ぶりのソロアルバム"tonica"のジャケットデザインを担当しました。
ピアノソロとギターのライブ録音の2枚組。
シンプルで静かで普遍的な楽曲同様、いつまでも飽きのこないデザインになるように心がけました。また、ジャケットの紙が無駄にならないよう、同じ紙を使いいくつかの告知物も作りました。
design: yosuke okita
drawing: ogurusu norihide
print: GRAPH
client: ogurusu norihide
tonica
2013
I designed the CD jacket for "tonica", a solo CD album of a Kyoto-based musician, Ogurusu Norihide. The CD was released in May, 2013 after a absence of 6 years since his last solo album.
The album contains 2 CDs, one of piano solo and the other with the sound of  live guitar.
I kept it in mind to create a design one never lives of, just like his simple and quiet universally accessible tracks. In addition, I reused the remaining paper from the CD jacket for other PR materials.
design: yosuke okita
drawing: ogurusu norihide
print: GRAPH
client: ogurusu norihide