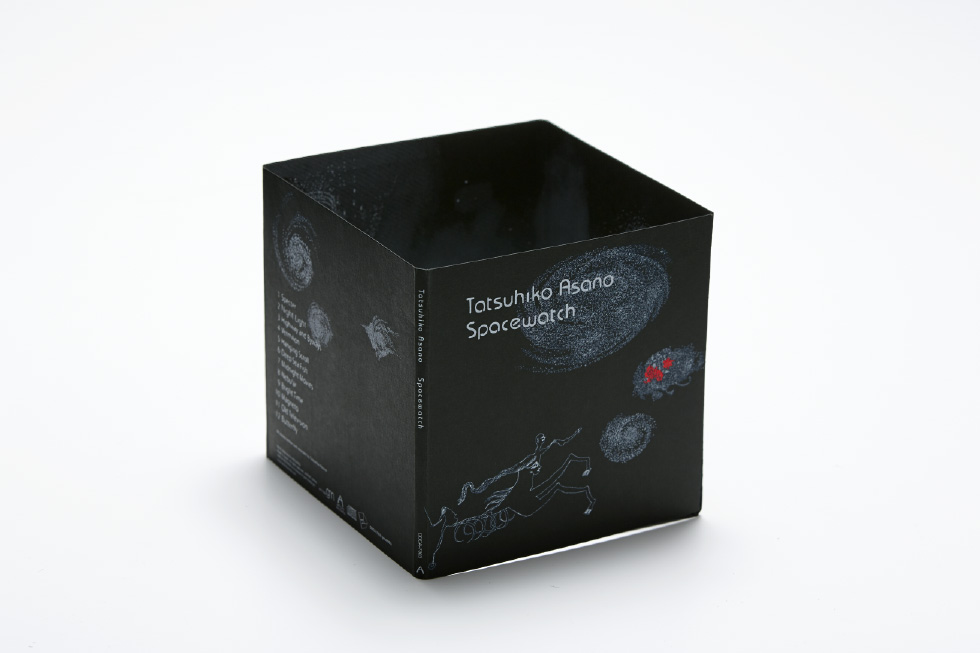 ※graf在籍時のお仕事です。
Spacewatch
2008
ギターと自宅録音を駆使して唯一無二の音響世界を作り上げ、海外のメディアからも高い評価を得る孤高の音楽家、浅野達彦。
2008年にAKICHI RECORDSから発表された彼の2nd アルバム「Spacewatch」のデザインを担当しました。
「Spacewatch」というアルバムタイトルとそのディープな音世界からインスピレーションを得て、展開すると宇宙空間に見立てた空間が出来上がる、立体的なジャケットを提案しました。全面に渡るイラストは本人の自筆です。
design: yosuke okita
illustration: tatsuhiko asano
print: GRAPH
client: AKICHI RECORDS
※Works in my former workplace graf (a design studio)
Spacewatch
2008
Tatsuhiko Asano is a talented musician who builds up unique soundscapes by combining guitar and home recording. He is critically acclaimed by the overseas media for his superb music.
I designed his 2nd album "Spacewatch" released in 2008 by AKICHI RECORDS.
Being inspired by both the title and the music's deep sounds, I suggested a three-dimensional CD jacket which looks like a cosmic space when unfolded. The illustration over the entire surface was hand-drawn by Tatsuhiko Asano himself.
design: yosuke okita
illustration: tatsuhiko asano
print: GRAPH
client: AKICHI RECORDS