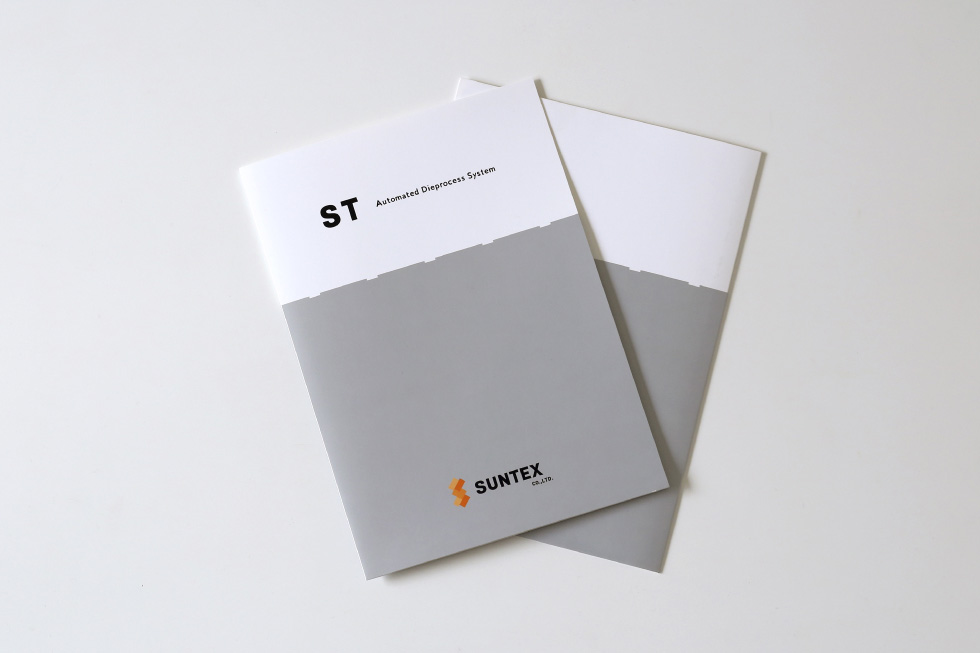 SUNTEX
2015
トムソン刃自動曲げ加工機やレーザ加工機を中心とした紙器抜型関連設備を製造販売しているサンテクス株式会社のリ・ブランディングを担当しました。「みなさんの思いを編み込む(SUN+TEXTURE)」という会社名の持つ意味からアルファベットのSが編み込まれたようなロゴマークを考え、グレーのベースカラーの上にパッと映えるオレンジをテーマカラーにしました。それらのトーンアンドマナーを、カタログやWEBSITE、機械本体、展示会ブースにまで一貫して落とし込むことで、従来のイメージをバージョンアップし、ブランド力の向上に貢献できました。
art direction & design: okita yosuke attitudes
web design: tatsuya tanaka(design SALAD)
client: サンテクス株式会社
SUNTEX
2015
We were in charge of rebranding for SUNTEX CO., Ltd. who manufactures and sells equipment related to cutting die for paper containers mainly including automatic bending machines for Thomson blade and laser machines. I came up with the logo as if it is weaving "S" based on the meaning of company name, "Weaving everyone's feelings (SUN TEX; literally, everyone's textiles)" and set a theme color as orange that shows up on the base color, gray. I could enhance conventional image and contribute to improve their brand power by consistently applying those tones and manners to their catalogs, website, machines body, and exhibition booth.
art direction & design: okita yosuke attitudes
web design: tatsuya tanaka(design SALAD)
client: SUNTEX CO., LTD.