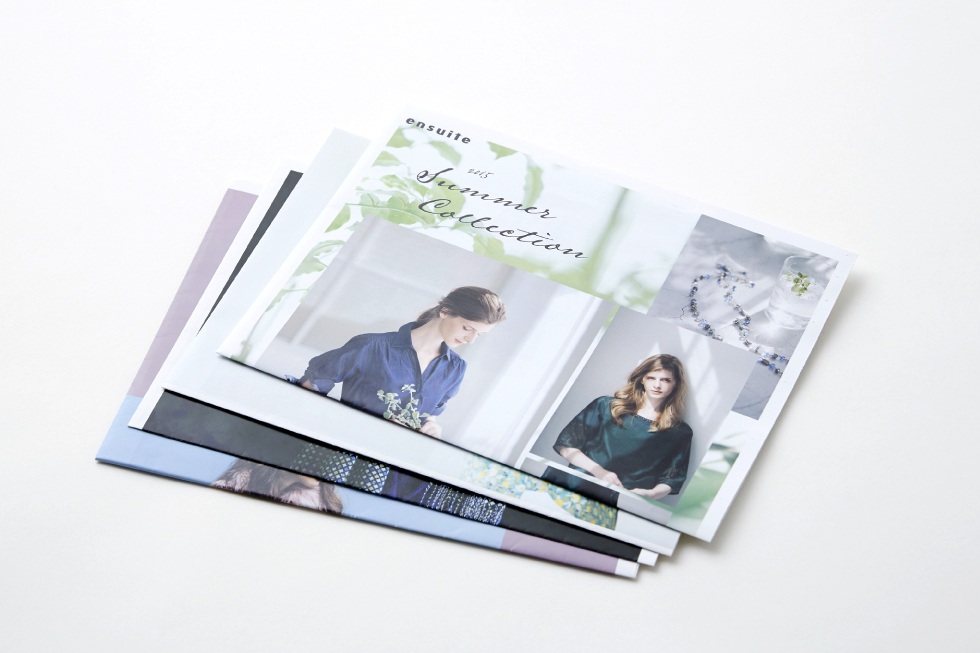 ensuite '14秋 -'15夏
2015
株式会社レナウンのレディースブランド・ensuite(エンスウィート)。
全国の百貨店に100店舗以上の売り場を持ち、20年以上の歴史を持つこのブランドのカタログのアートディレクション、デザインを、2014年春夏号より2015年夏号まで担当しました。
art direction & design: okita yosuke attitudes
photograpy: isao hashinoki
styling: keiko hashimoto
h&m: jun hayatsu
client: 株式会社レナウン
ensuite '14 Autumn - '15 summer
2015
"ensuite" is a female fashionable brand produced by the apparel company "RENOWN INCORPORATED".
It has more than 100 shops all over the country and has more than 20 years history.
I was in charge of the art direction & design of its catalogs from the spring & summer issue, 2014 to the summer issue, 2015.
art direction & design: okita yosuke attitudes
photograpy: isao hashinoki
styling: keiko hashimoto
h&m: jun hayatsu
client: renown incorporated